Big Neva Cup – 2020
February 28 @ 12:00

-

March 1 @ 18:00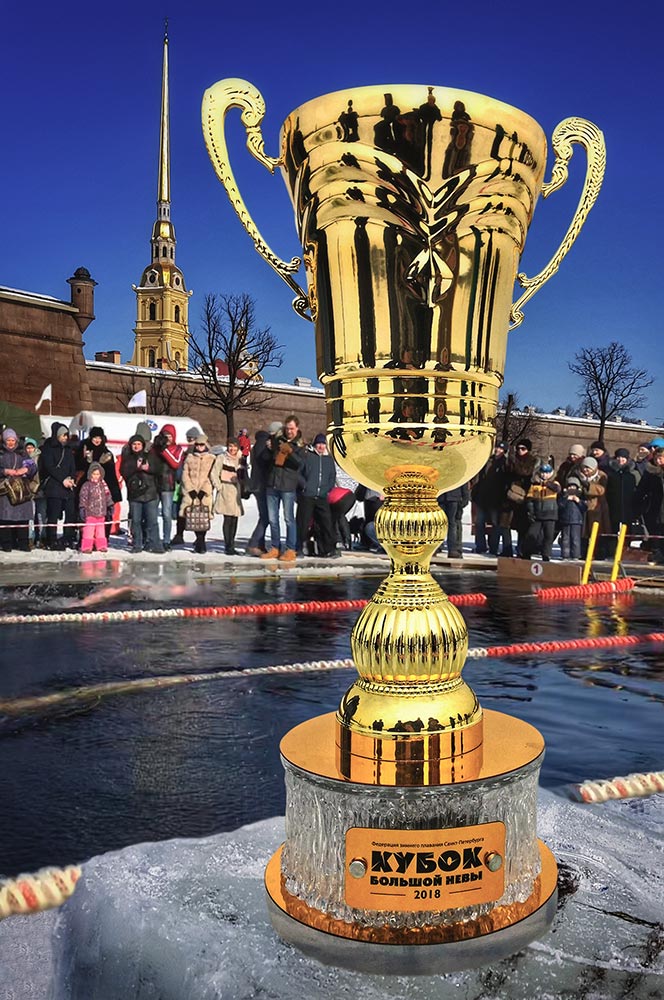 S
t. Petersburg in winter is especially beautiful in early March when the days become longer and the spire of Peter and Paul fortress is shining gold against the blue sky. 40-cm thick ice still covers the Neva river. The water is clear from the pesky weeds.
For winter swimming enthusiasts, it's the best time and location to sum up their training season by taking part in St. Petersburg Big Neva Open Cup on February 29 – March 1, 2020. Those of you who are active in open water in the summer season but still are worried about swimming in cold water even in the wetsuit have chance to overcome your fear by getting a safe experience of swimming a short distance bareskin in the ice cold water.
We will cut a 25-m pool in the ice of the Neva river. Each of the three lanes of the pool will be equipped with the ladders and turning walls on both ends, per IWSA standards. In the previous years, the night air temperature dropped down to -18°C. To prevent the pool from freezing, we use a special equipment of our own unique design. Expected water temperature +0.4°С, air temperature -12°С.
We will set up heated tents and inflatable modules right on the snowy beach of Peter and Paul fortress. The participants and spectators will be served with hot tea. There will be a mobile sauna and a hot tub for the swimmers' recovery.
Professional highly equipped rescue divers will provide safety to the swimmers. There will be an ambulance on duty close to the pool side.
The stats, results and photos from the last Big Neva Cup are available here. Speaking briefly, last year we had 212 swimmers from 16 countries. 40% of them were the international swimmers.
We really hope that an electronic visa service promised by the Russian government to be launched for St. Petersburg on October 1, 2019 will make your trip to St. Petersburg even easier and even more affordable. You will enjoy both swimming in the Big Neva Cup and all the great culture St. Petersburg can offer.
Distances
25 m Butterfly
25 m Head Up Breaststroke
25 m Freestyle
50 m Freestyle
100 m Head Up Breaststroke
100 m Freestyle
200 m Freestyle*
4 X 25 m Freestyle Relay
4 X 25 m Breaststroke Relay
* only for swimmers from 20 to 65 y.o.,
no paraswimmers
Age groups
Group A1 – under 15 years old
Group A2 – from 15 to 19
Group B – from 20 to 29
Group C – from 30 to 39
Group D – from 40 to 44
Group E – from 45 to 49
Group F – from 50 to 54
Group G – from 55 to 59
Group H – from 60 to 64
Group I – from 65 to 69
Group J+ – from 70 and up
Group P – paraswimmers of all ages
Swimmer's age group is based on their age on March 1, 2020.


No age groups for 4 x 25 m Freestyle Relay and for 4 x 25 m Breaststroke Relay



The Event Program
28/02/2020
12:00 – 17:00 Arrival and accreditation
29/02/2020
10:40 – 10:55 Openning ceremony
11:00 – 11:55 25 m butterfly
12:00 – 13:25 50 m freestyle
13:30 – 15:25 25 m breaststroke
15:30 – 16:25 200 m freestyle
17:00 – 17:45 Award ceremony
19:30 – 22:00 Gala-dinner
01/03/2020
11:00 – 12:55 25 m freestyle
13:00 – 13:55 100 m breaststroke
14:00 – 14:55 100 m freestyle
15:00 – 15:25 4х25 m breaststroke relay
15:30 – 15:55 4×25 m freestyle relay
17:00 – 17:45 Award ceremony
17:45 – 18:00 Closing the event
Rules
The competition is run under
The Rules of All-Russian Winter Swimming Federation
. Relay team members must also participate in at least one of the individual races.
The start for 25 m races will be held upstream.
The team winner of 4×25 m freestyle relay traditionally will be awarded with the Big Neva Cup.
The team winner of 4×25 m breaststroke relay will be awarded with a prize from the sponsor.
The winners, 2nd and 3rd place holders in each age group will be awarded with medals and diplomas.
Each participant will receive a certificate and a commemorative dog tag necklace personalised with his/ her name and IWSA ID.
Steps to registration
I want to join!
1) Sing in or sign up.
2) Add a new swimmer profile if not yet done.
3) Choose registration package when it becomes available.
4) Select your swimmer and desired distances*.
5) Add the package to your cart.
6) Go to checkout and pay.
* If your buddy also wants to join – repeat steps 2 – 5: add a new swimmer profile and add his/ her package to you cart before checking out.
Have questions? Read
the registration FAQ
.
Registration Packages
Time to Start
Total swimmers: 97 , total countries: 10
registered and confirmed at this moment

Россия

Швейцария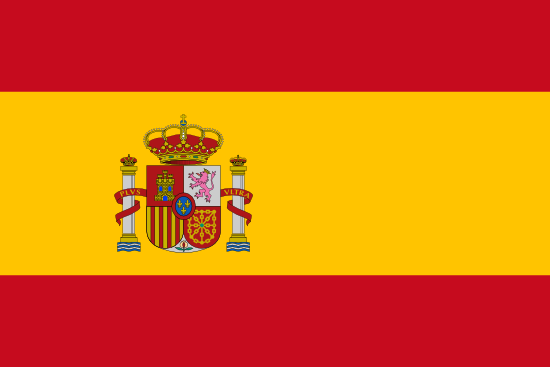 Испания

Латвия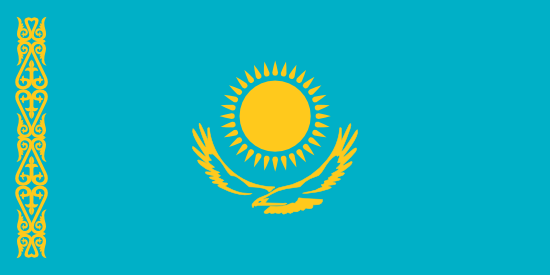 Казахстан

Бельгия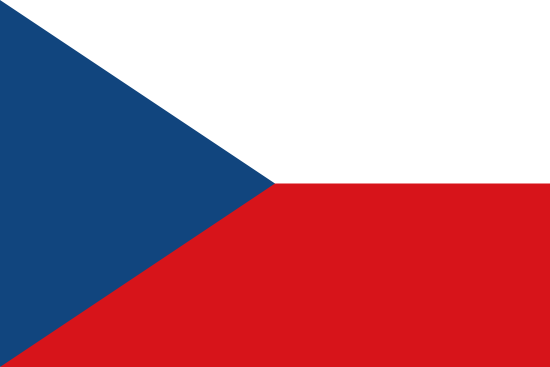 CZ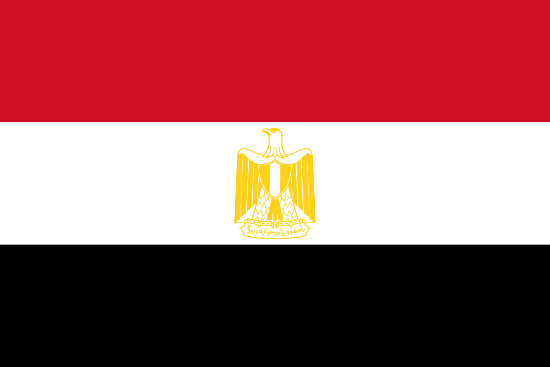 Египет

Эстония